Home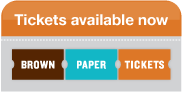 CLG is located at 2981 Bowen Street in downtown Graton, CA (1.5 blocks south of Graton Rd)
To hire a housecleaner or day laborer, or for more information, please visit us or call during hiring hours:
Hiring Hours:
 
Monday – Saturday: 6:30 am – 11:00 am
Sunday: 8:00 am – 12:00 pm
WE WILL BE CLOSED FOR MEMORIAL DAY 5/25/15
After hiring hours, please call to check for availability, as there are often still workers available after these listed hours. We answer phones and check voice mails until 2:30pm Monday-Friday, and until 12pm on Saturdays and Sundays
Phone: (707) 829-1864
Email: hireworkers@gratondaylabor.org
Centro Laboral de Graton (CLG) is a worker-led day labor center that organizes with domestic workers and day laborers in West Sonoma County, CA for the advancement of their rights and dignity as workers, as immigrants, and as members of the broader community. CLG offers a hiring process to employers that is democratic, fair, and transparent. This process has been developed over 13 years of organizing with workers, and seeks to embody and support the vision and mission of CLG.
Vision: To promote healthy communities that value tolerance and respect, so that day laborers, domestic workers, and their families, may live and work with justice and dignity

Mission:  To advance and protect the human, labor and civil rights of day laborers, domestic workers, and their families. We do this by promoting participatory democratic leadership and worker solidarity in order to develop greater opportunities for employment, health, education, and civic participation